WARNER BROS.
DETECTIVE PIKACHU
Pokémon: Detective Pikachu was a really fun title to get a chance to work on. On this site, we decided to take the opportunity to do a photo hunt and ask users to find details within the poster to create a fun, interactive experience.
In addition to the main site, we also had an opportunity to create a couple of Snapchat Lenses to be featured at SXSW. When scanned, these Snapcodes unlocked an animated version of the poster they were featured on that played an exclusive video clip and garnered over 57,000 impressions by the end of the event.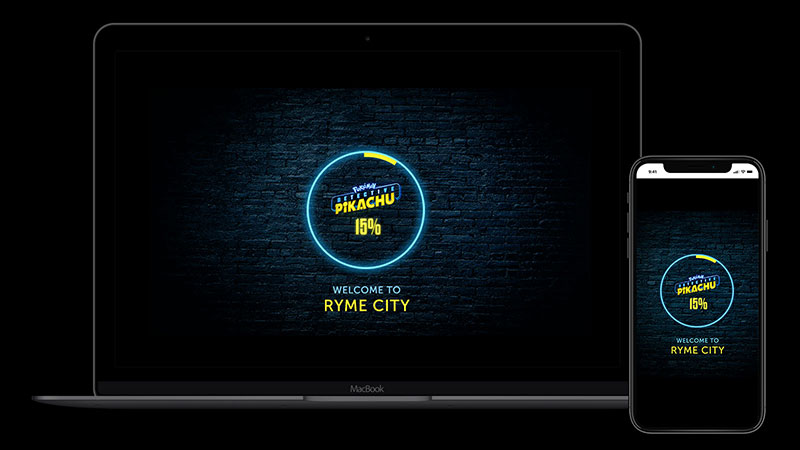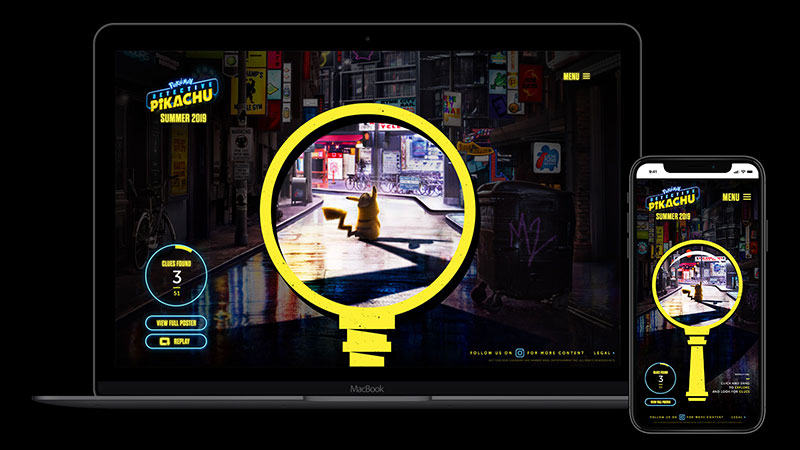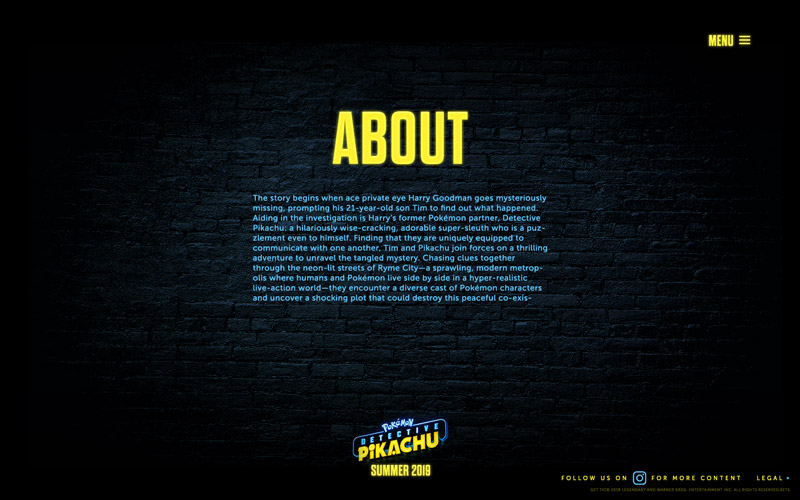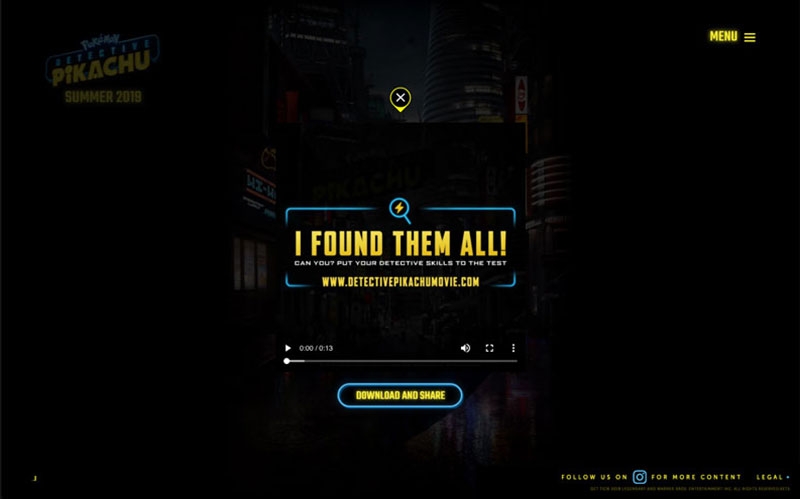 Oh, that's a twist. That's very twisty.
Detective Pikachu